Black Swamp Audubon visits Aullwood,
an Environmental Education Center for the National Audubon Society, near Dayton OH.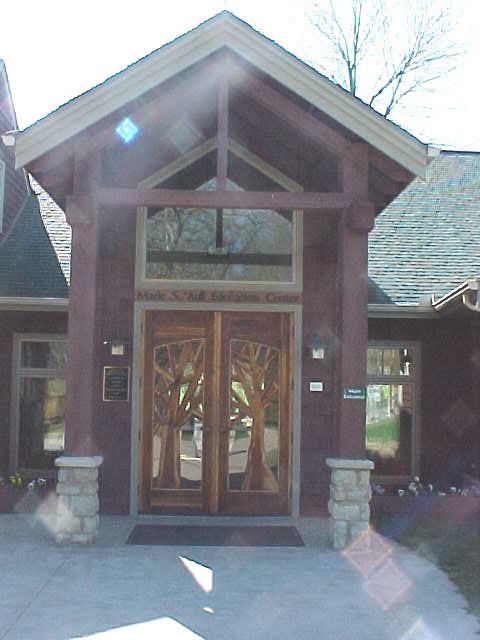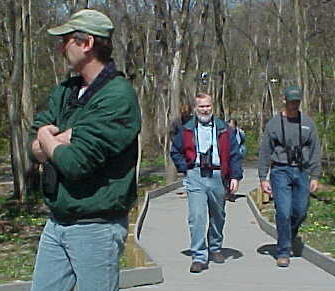 Jon, Dean, Don
The impressive entrance.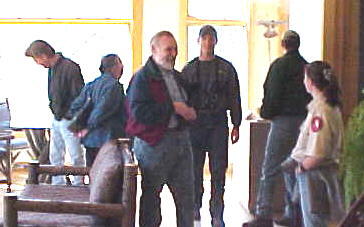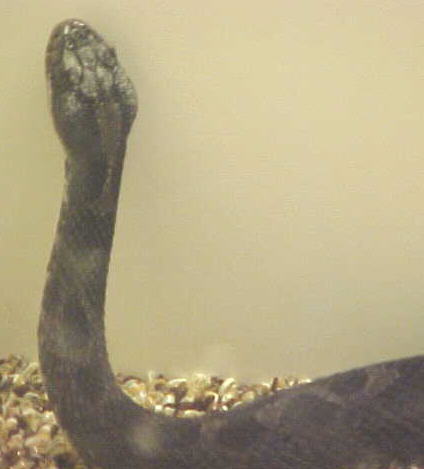 Ken, Millie, Dean, Don, Jon and our guide in the Aullwood Center where they had LIVE Ohio snakes, including the poisonous Massasauga and the Copperhead!

The Aullwood Sycamore is something not to miss: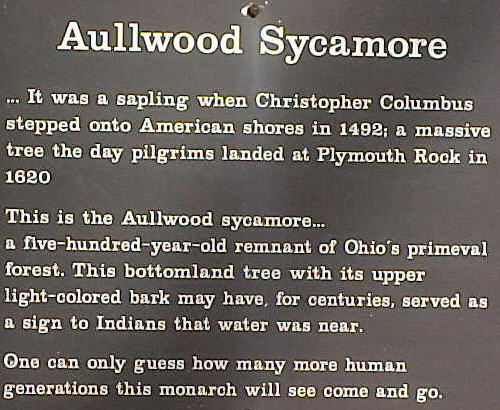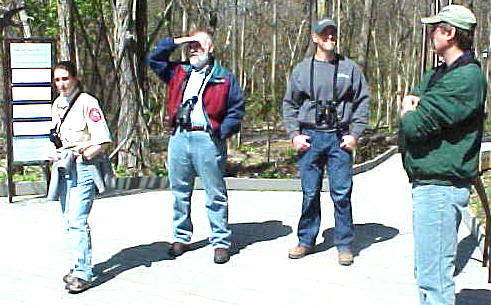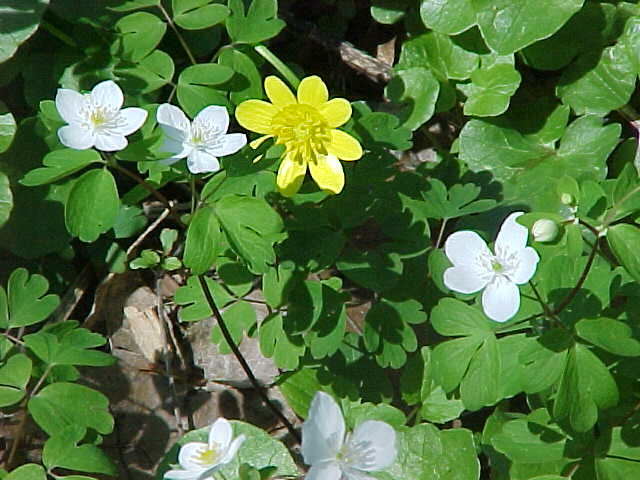 Our guide, Dean, Don and Jon prepare to explore birds and wildflowers, including this Celadine Poppy amidst Rue Anemone, where we learned Dean is quite the botanist!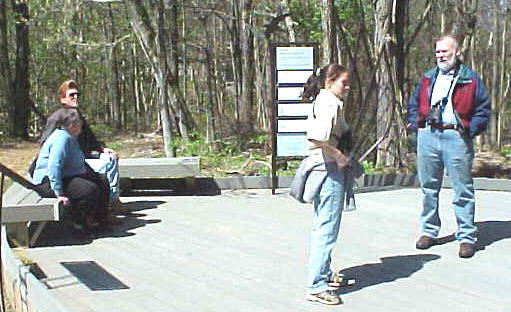 Ken, Millie, our guide, and Dean at the start of the walk, the highlight (for me) of which was YELLOW-THROATED WARBLER